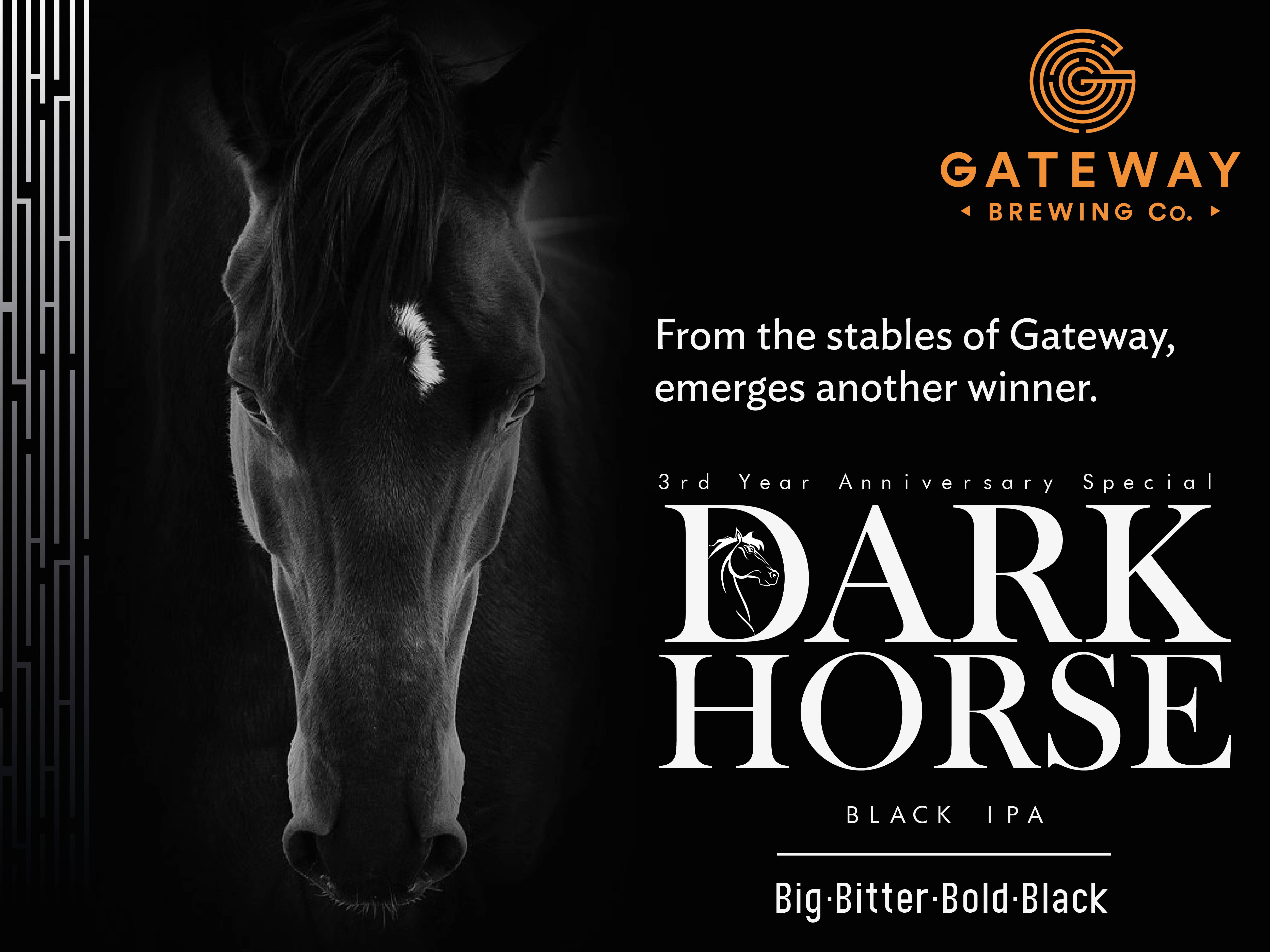 When we were planning to start our business, we spoke to many people: restaurant owners, entrepreneurs and a few people from the beer industry. While restaurateurs were encouraging, people from the beer industry taunted us or laughed at our ideas. But we were not discouraged. We went ahead and launched our business.
It has been 3 years since and we have released 20 different beers which are available in 70+ bars across Mumbai & Pune. We have made ourselves proud.
To celebrate 3 years of being in the craft beer business and enduring the challenges of being a start-up, we have brewed a special beer – Dark Horse Black IPA. This beer is a tribute to all those entrepreneurs who have lived through the sweet agony of being a start-up and have built or will build a viable business in the future.
We know it is pretty cruel to start a new business in India and more so in the liquor business given the licensing and policy issues but kudos to all those who have despite the headaches and the heartaches!
Let's celebrate with this bitter sweet (and a bit roasty) Dark Horse – Black IPA that is awfully delicious. We hope that this beer alleviates the pain and motivates you in some way to keep at it until you can proudly say that your business is also IN THE BLACK!
It's an open secret that Gateway's success is due to the support of all the bars and all those crazy craft beer drinkers who rather have liquid food than anything else!
Available at our Explorer Tap venues only (choose from drop-down on Where to drink page)
Cheers!