The founders of the company – Navin Mittal, Rahul Mehra & Krishna Naik, are all brewers who are passionate about beer and the business of beer. After having put considerable effort into changing and shaping Mumbai's micro-brewery policy, they are now ready to tap Gateway Brewing Company's beers across Mumbai's bars & restaurants. Read the complete story on our Blog.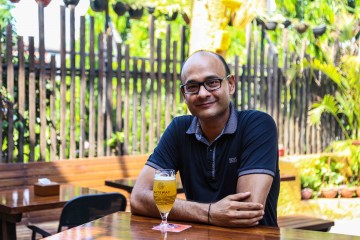 Navin Mittal
Founder & Partner
Passionate brewer educated at Brewlab.co.uk and holding a Master's degree in Business from Clark University, USA, Navin has over 20 years of experience in product development, marketing & management.
Apart from brewing and blogging at IndianBeerGeek, he is a keen reader, tech geek and a foodie who loves to cook as well. Some day he wants to own his own bar & restaurant. (2017 launched Gateway Taproom, BKC) Follow Navin at @NavinGBC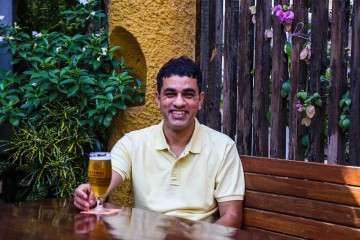 Krishna Naik
Founder & Partner
An avid home brewer holding a Master's Degree in Business from IE Business School, Madrid, Krishna has over 15 years of experience in IT. He acquired commercial brewing experience by interning at brewpub's and micro-breweries when he was based in Sydney.
Apart from brewing, Krishna is a guitarist and once played in a rock band too. Maybe, he will again be a part of Mumbai's rock music scene. Follow Krish at @KrishGBC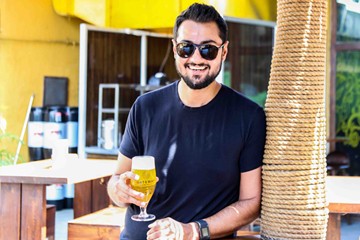 Rahul Mehra
Founder & Partner
An enthusiastic home brewer holding a culinary degree from IHM Aurangabad and the University of Hudderfield UK. Rahul has experience in setting up restaurants, bars and food distribution channels in Mumbai.
Having a penchant for sales, Rahul is on a mission to convert people to craft beer enthusiasts just like himself – one pint at a time. Follow Rahul at @RahulGBC