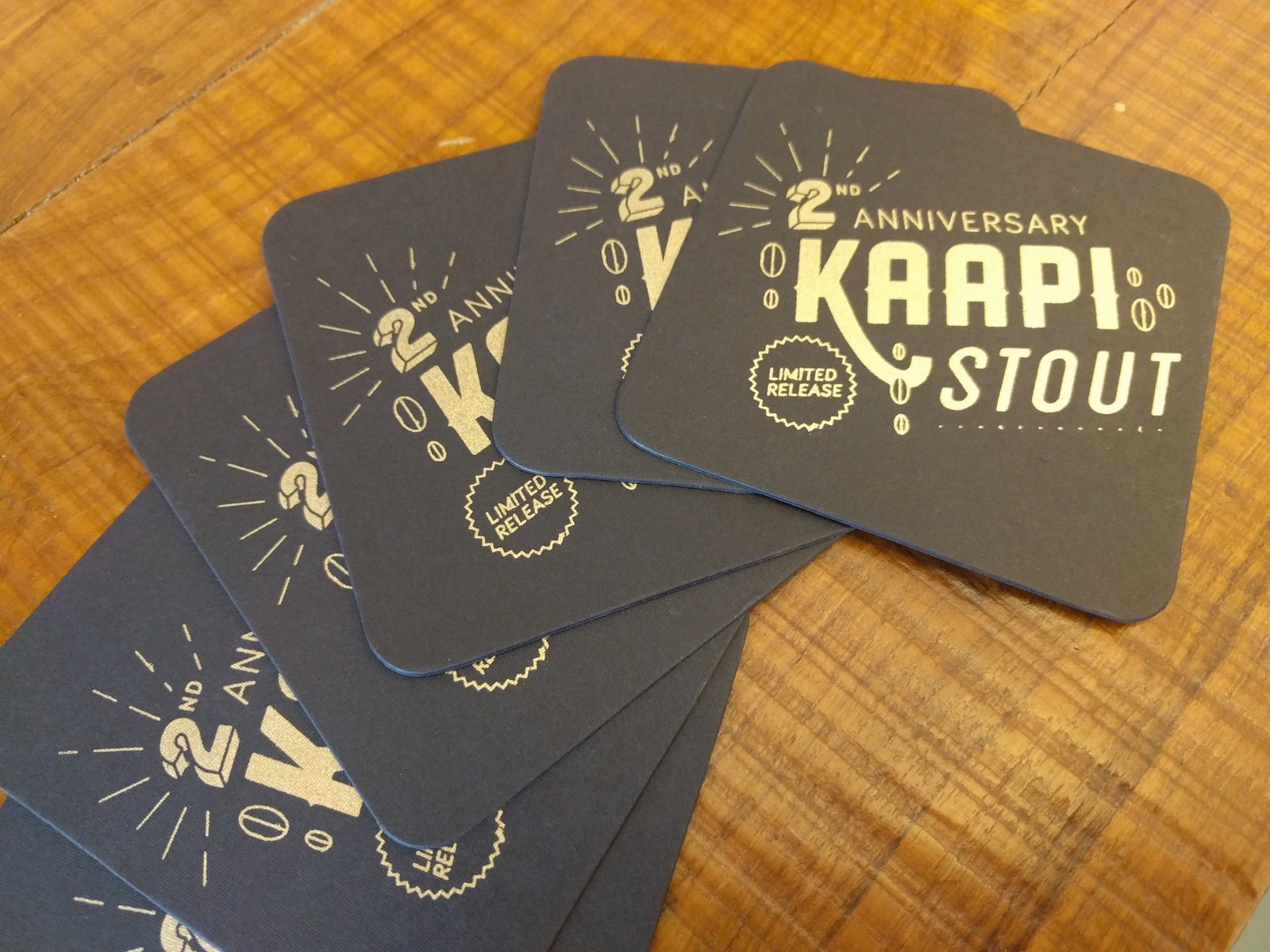 It's been 2 years since we started serving Gateway beers on tap in various bars across Mumbai / Pune. From few outlets to many…quite a few actually! We are thrilled that Mumbai has loved our beers and couldn't ask for more.
Over the year, we have released 5 different beers and we will continue to create new flavors / aromas and styles of beers as the year progresses.
To celebrate our anniversary, we have created a unique beer that is being served on Nitrogen for the 1st time. It is indeed a treat not to be missed.
Kaapi Stout is a limited release beer made to celebrate our 2nd anniversary in 2016.
To create this awesome beer, we went back to our home-brewing roots, which is the birth place of our passion, creativity and of Gateway Brewing Co., and took the liberty of developing this recipe with an avid home brewer, Pratik – @brewunlimited.
Brewed with our very own roasted black barley and single estate coffee from South (Blue Tokai) crushed and infused into the beer during the brewing process, this beer has a prominent coffee aroma & flavour that is balanced by sweetness from barley malt.
This beer pairs very well with dark chocolate and we have tied up with the quaint little coffee shop, Kala Ghoda Cafe and will be serving a piece of chocolate that they serve with their coffee as well.